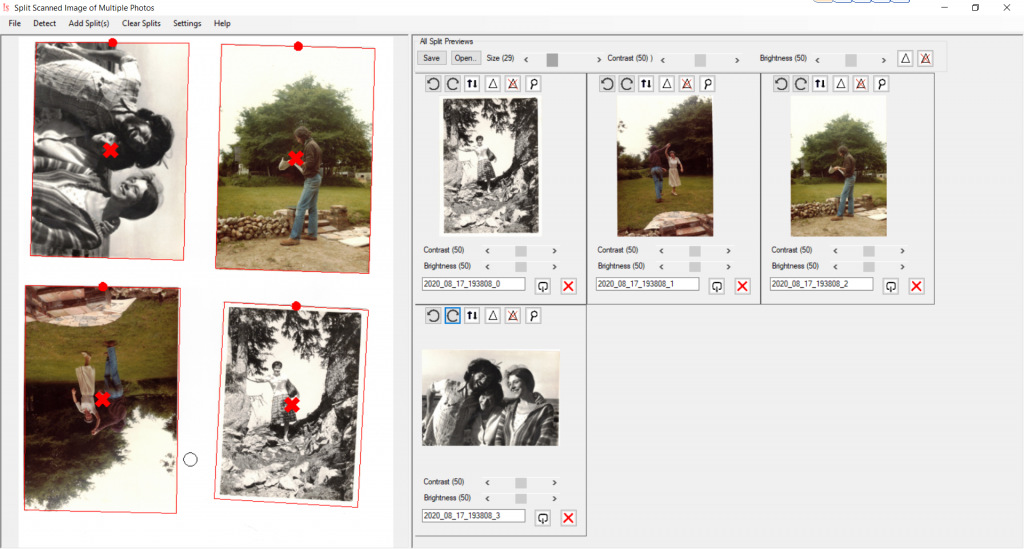 Do you need to convert your paper photos to digital format? ImageSplit can do it for you in bulk. Your photos can be individual prints or you can work with camera images of photo album pages or framed prints. You can adjust individual split brightness, contrast and sharpness to make your digital versions look even better than the original. Splits are automatically de-skewed and you can choose between two different automatic photo detection methods , or you can define splits manually. Split subdivision allows you to quickly process negative strips, contact sheets or any rectangular array of images.
If you need to add editable, 2-part captions to your splits,
Caption Pro
includes ImageSplit. Caption Pro includes face recognition, aspect ratio adjustment, and addition of a second image (such as the reverse of a paper photo with valuable annotation).