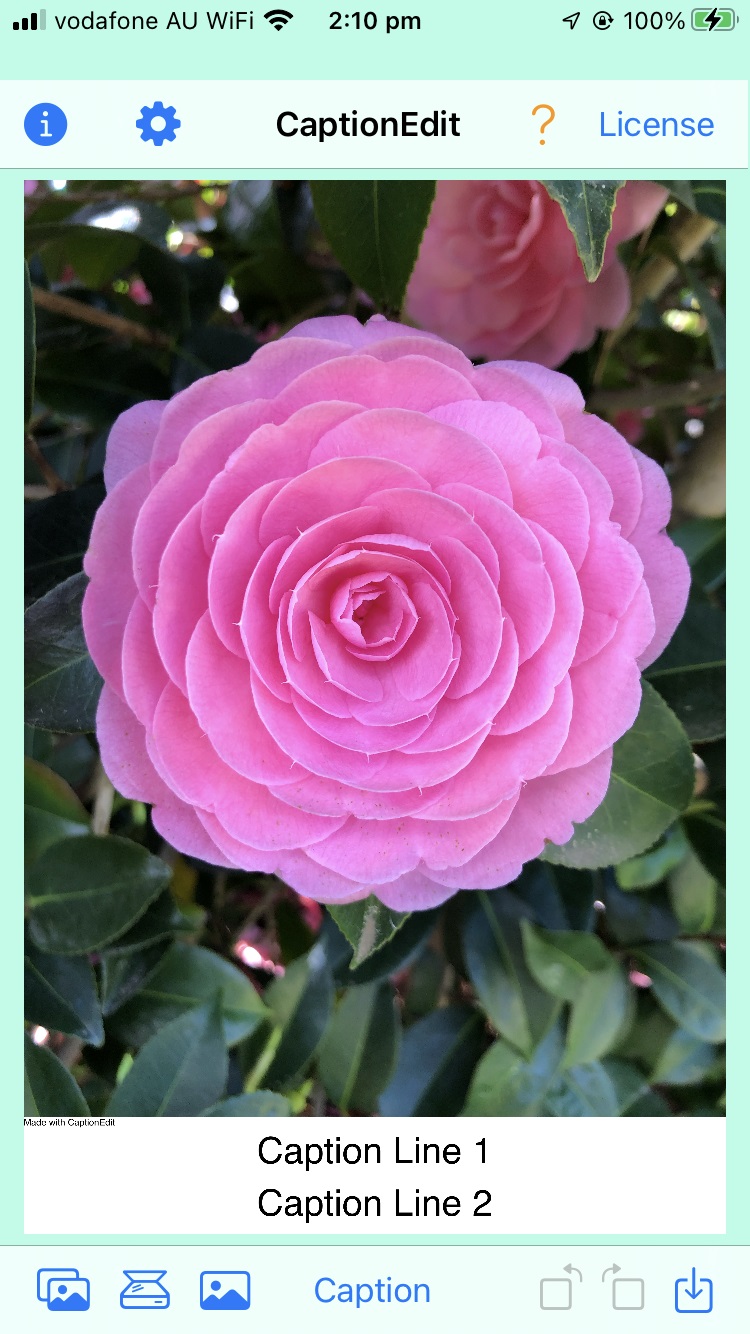 The iPad/iPhone version of Caption Pro (CaptionEdit) implements the following features:
Images selectable from device photo albums, camera or scanned image , saveable to existing or new album and shareable (Unlicensed)
2 -part editable captions placed below original image (Unlicensed)
Adjustable proportion of input height used for caption bar (Licensed version only)
Selectable caption font & color, caption bar background color (Licensed version only)
Automatic addition of location and date as caption (Licensed version only)
Addition of border and change of aspect ratio (Licensed version only)

Read the CaptionEdit Manual here or watch tutorial videos

Loading image from Device Camera, Sharing and Captioning
Loading from Photo Library, Captioning and Saving
Creating a digital image by scanning a paper photo
Download Latest CaptionEdit Version

CaptionEdit with unlicensed features is free to use, but an Apple ID is required to download from the App Store. An auto-renewing license for all features can be purchased as a subscription within the app. A 1 month subscription costs US$5.99 and a 1 year subscription costs US$29.99. Subscriptions have a 7-day trial period. Cancellations within 24 hours of the end of this period will result in no charge being made.