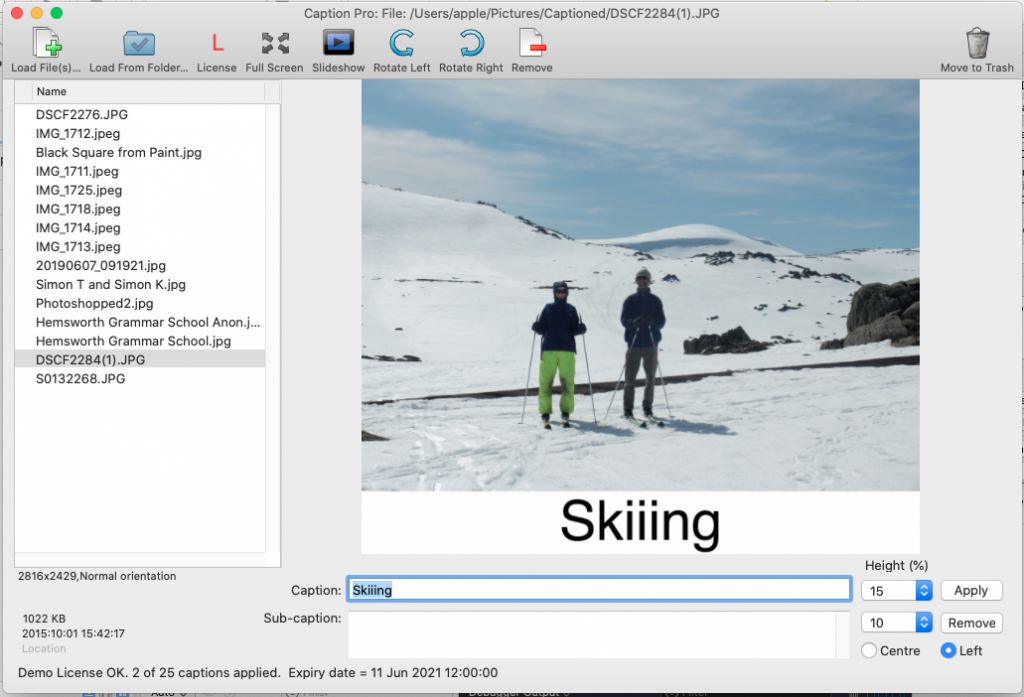 The Mac version of Caption Pro implements the following features of Caption Pro:
JPEG file input
Scanner interface
Automatic splitting of multiple photo scans into individual digital files
2 -part editable captions placed below original image
Adjustable proportion of input height used for caption bar
Speech input of caption/sub-caption text
Selectable caption font & color, caption bar background color
Display of input file size, orientation, date and location
Sorting of multiple input files by name, path or date metadata
Editing of file date metadata
Metadata viewing
Display of either input files or captioned files in file list
Rotation of input files by 90 degrees
Streamlined manual captioning of multiple files
Batch processing of multiple files
Full screen slideshow
Download Latest Mac Version (3.1.4)
After downloading the file Caption Pro for Mac X.X.X.dmg, where X.X.X is the version string), double-click on it. It will start and then copy itself to the Applications folder. For more detailed instructions on installation and upgrading click here.