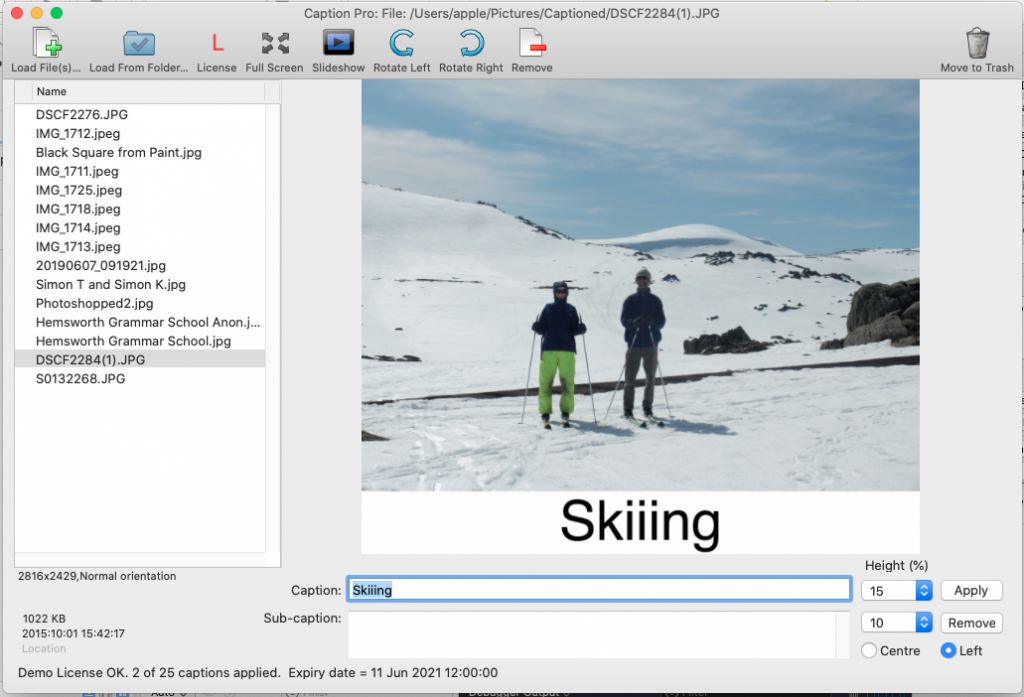 The Mac version of Caption Pro implements the following features of Caption Pro:
JPEG file input
Scanner interface
Automatic splitting of multiple photo images into individual digital files
Manual adjustment of splits and addition of new splits
2 -part editable captions placed below original image
Adjustable proportion of input height used for caption bar
Speech input of caption/sub-caption text
Selectable caption font & color, caption bar background color
Display of input file size, orientation, date and location
Sorting of multiple input files by name, path or date metadata
Editing of file date metadata
Metadata viewing
Display of either input files or captioned files in file list
Rotation of input files by 90 degrees
Streamlined manual captioning of multiple files
Saving multiple files as a single PDF file
Batch processing of multiple files
Full screen slideshow
Download Manual for Auto-cropping Operation
The Mac version of Caption Pro is available from the Apple App Store. An Apple ID is required to download it. The download comes with a 30-day, 25 caption demo license. A full license for permanent operation can be purchased within the app.
Download Latest Mac Version